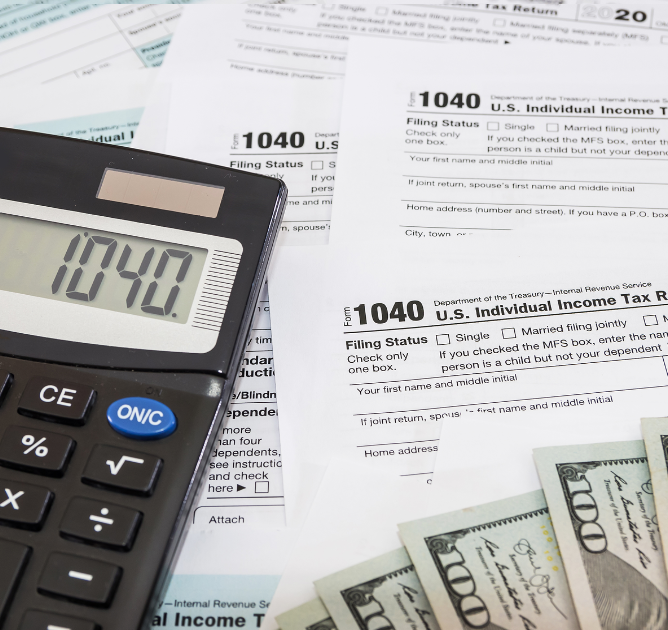 When I started my business in 1987, I focused primarily individual income tax returns, specializing in small solely-owned businesses. While this is still my core specialty, I have expanded my services to include larger businesses including LLC's, S Corporations, and Partnerships. I also prepare returns for estates, trusts, and C Corporations, as well as gift tax returns. I offer several other business services payroll, and entity set-up for LLC's and S Corporations. I can also provide training for bookkeeping or refer you to Rae's Bookkeeping for comprehensive bookkeeping services.
Tax Preparation Turn-around Time
I am a single-person office so there are occasional times when preparation of your return may be delayed by a couple of weeks. Congress, CoVid 19, and the IRS have created some unique and never-before-seen tax issues. More due diligence is required of professional tax preparers. Even if your tax situation has not changed, it is very likely your tax return has. There are very few returns these days that could be classified as "simple".
Tax Planning and Strategies
I am conservative and careful and help my customers stay in compliance with all state and federal tax laws. As an Enrolled Agent, I can offer information on tax strategies for both businesses and individuals to maximize tax savings. I understand how personal and business dealings come together on your tax return and I can help you map the course of your business to its best financial success.
Unfiled Taxes from Previous Years? I Can Help!
I know that sometimes life circumstances cause taxpayers to fall behind on their tax filings. I am here to help you catch up and remain current, no matter how far behind you may have fallen. I'm not here to judge your situation, I'm here to help you improve your situation.
State Income Taxes
Do you live in a state that requires state income taxes? Have you recently moved from or to a state requiring filing? Do you work or gamble out of state? I can prepare those returns for you! I have the latest software and reference material to keep you in compliance with your state taxes.
In Conclusion
Don't know where to start? Call today and I can help you with advice, handouts and client organizers, many of which focus on your particular business.
Don't delay, give me a call today and let's get started. Let me take the burden out of your tax filing, bookkeeping, and payroll needs! (940) 393-3590